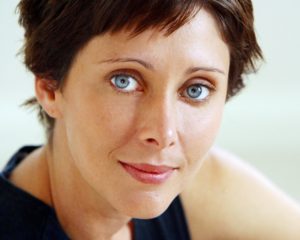 BIANCA KEELEY: PRODUCER, DIRECTOR, WRITER & founder of BK FILMS
Bianca Keeley started her television career 24 years ago as a journalist for news and current affairs for Channel 7 & Channel 10 and as a newsreader for Channel 10 in Australia. Bianca has Produced interactive media projects for clients such as Channel 4 (UK) and Discovery Channel (US) and worked worldwide across a variety of productions from music videos to mobile phone content to wildlife documentaries for broadcasters including BBC, Animal Planet and National Geographic. Her photos and articles have appeared in various publications including BBC Wildlife Magazine. In 2010 Bianca undertook a mentorship with leading wildlife Film/TV Producers & Directors Alastair Fothergill and Keith Scholey (Silverback Films) on their Disneynature feature film Africa Cats.
Bianca Produced/Directed CASSOWARIES, a one-hour film for her company BK FILMS, which pre-sold to ABC, BBC Natural World (narrated by David Attenborough), ZDFE/Arte (Germany/France) and was distributed by National Geographic. It was released on DVD by ABC. Through BK FILMS, Bianca also Produced/Directed & Co-wrote Reptilian Battleground a one-hour film for National Geographic WILD, ABC, distributed by National Geographic and released to DVD by ABC.
AWARDS: Cassowaries won the "Prix du Jury" at Menigoute Film Festival, France and was awarded an honourable mention for conservation message at IWFF Missoula. It was a finalist at: VAASA Finland, Durban Wildtalk Africa, IWFF Missoula USA, Green Screen Germany, Matsalu Estonia, Vatavaran India. Cassowaries was invited to screen at Thessaloniki Documentary Festival Greece and Festival de L'Insolite France.